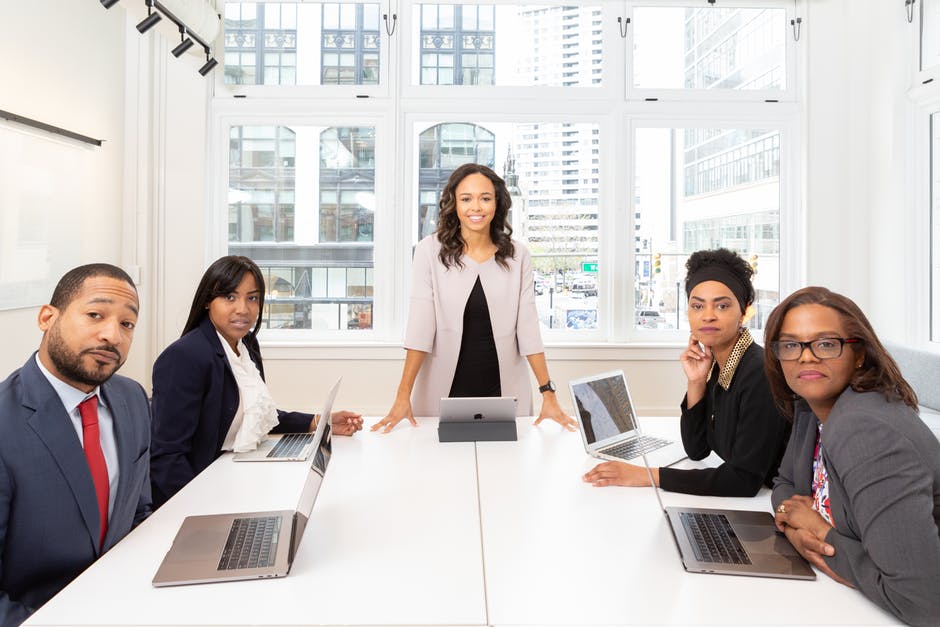 26 Dec

Let Us Make Your Proposal Work: How to Win Color Team Reviews

Creating a government proposal can be a daunting feat, filled with specific acronyms and jargon. After all, some government proposals can be worth billions of dollars. To be awarded a contract with the government, you need to draft a robust and thorough proposal. 

We at the Defense Acquisition Solutions Group are here to help your government project from the start. We'll help you before and during your Pink Team review! Not only will we be there from the beginning, before the Blue Team and Pink Team reviews, we can also participate in Pink, Red, and Gold team reviews.

Sure, that all sounds great, but you may be wondering what are all of these color review teams, and how can we help you? Let's first look at these teams and what they mean for you! 
Color Team Reviews
Color-coded team reviews are a commonly accepted practice for government proposals. Each color team has a specific task and represents ongoing progress in preparing a proposal. By having constant checks on your proposal, you can ensure that you will have a complete, compliant, and thorough proposal.
Each color review team tends to overlap, which helps to provide a cohesive and smooth review. 
Now, let's take a closer look at the color review teams and how we can make sure you have a strong proposal before your Pink Team review.
Blue Team Review
When you go into your Blue Team review, your proposal will be an outline. This outline will help guide your proposal writers in creating the framework for the proposal. Essentially, the Blue Team review helps to make sure that you are on the right path before you invest significant time in writing the proposal.
If your request for proposal (RFP) requests a list of key persons or resumes or subject matter experts, the identified persons need to be listed in this outline.
When generating your outline for the Blue Team review, you need to decide on which potential supporting graphics and tables you may need. You can even insert them now, that way you won't forget them later. Be sure to include a description regarding their purpose. 
Ultimately, this will help make the Pink Team review go a little more smoothly. 
The most critical part of the Blue Team review and your initial outline is the proposed solution.
You should include a description of the proposed answer to the RFP. Also, include any win themes and discriminators, including benefits and features. You want your solution to be clear and to highlight your services well. After all, this is one of the critical items that will help you stand out against the others!
When going into your Blue Team review, assign individual writers to every section of the proposal. The assignments will help keep them on task, ensure each part is complete, and provide accountability for each writer. 
It is also a great idea to have an additional writer for each area. Their duties will be more of a review and editing role by catching any gaps, incorrect data, or other items that need correcting.  DASG plays an instrumental part in this review. Our support at this critical juncture will help set the tone throughout the entire proposal process.
Pink Team Review
The Pink Team review represents proposal completion of 65-70 percent. Your document should have meaningful content in each section. In the most basic terms, the Pink Team review documents add narrative and details to the outline you provided for the Blue Team review.
Remember the graphics and tables you decided on in the Blue Team review? Now is when you add those in, along with plenty of other narrative content. Don't worry too much about grammar or style at this point. You are just getting the words on paper. 
However, be sure that you at least start getting some consistency in the proposal, which will cut down on work later on. 
It is a vital part of the Pink Team review that all sections have content filled in. If you are waiting on information, you can include a description of what you have done to start getting that information. 
It is at this stage that the writers and SMEs / key personnel need to start working together. This collaboration needs to be evident in the Pink Team review.
When undergoing the Pink Team review, the most significant emphasis will be on the story told by your proposal. What will the team ask?
Is this story correct?

Are all graphics and text relevant to the proposal?

Does this address the issues listed in the RFP?

Is the proposal compliant or on the road to being compliant?
Red Team Review
Following the Pink Team review comes the Red Team review. By this stage, the proposal needs to be nearing completion. This draft includes any supporting graphics, narratives, and full formatting.
You should treat this review as if it were going to the government for consideration. The Red Team review focuses on clarity, as well as the viability of the proposal to win the government contract.
We have had clients bring us in at this point in the interest of saving money. What many of them discover is they are not as far along or as compliant as they thought they were, which deals a significant blow to the morale of the proposal team and causes everyone to play catch-up.  Always remember an outside set of eyes will raise points that members of the proposal team will miss, since their expert knowledge of the subject matter may fill in gaps automatically that a proposal evaluation board member may fail to see. 
Gold Team Review
The Gold Team review is the pre-submission quality check. Everything should be complete and formatted in a final draft.  
Senior-level managers or executives usually perform this review. The goal of this review comes down to one essential item: Is this proposal priced and developed to win the contract?
Defense Acquisition Solutions Group- Color Team Review Services
So, how can Defense Acquisition Solutions Group help you with your Pink Team review and beyond? We understand that responding to RFPs can be a cumbersome and complicated process. Our experienced staff will work with you as more than a consultant. We will sit beside your team to ensure that your proposal is not only easy to understand, but the completed proposal is exactly what was requested in the RFP. 
The most crucial factor is that we can make sure your proposal stands out from the rest, giving you a competitive edge over all the other government proposals. Contact us today so we can get started on your next proposal.