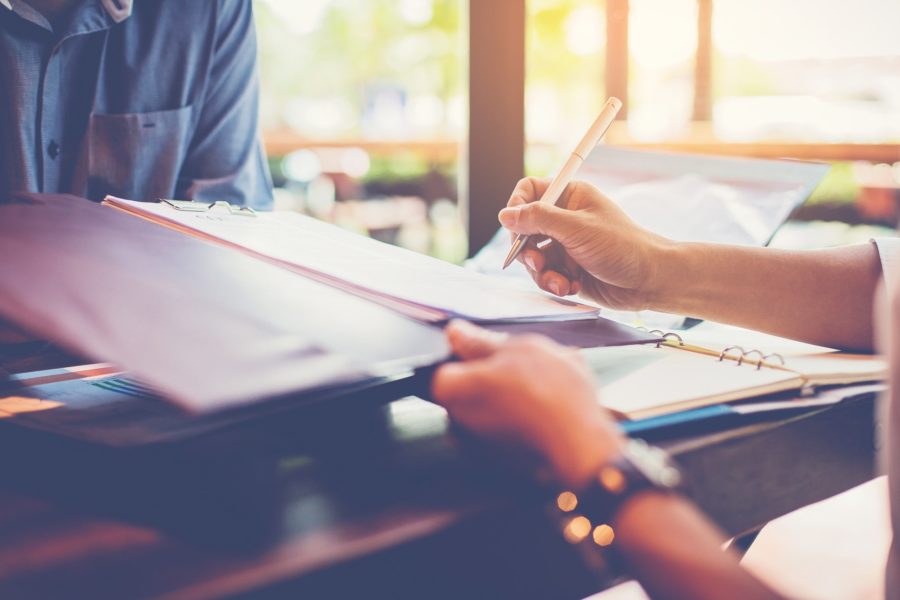 10 Jul

Proposal Technical Writing for Government Contracts: A How-To

Suppose you're scrolling through the various government sites such as FEDBIZOPS and see an enticing government announcement for vendors to place bids.

It goes without saying how much a government contract would be an excellent boost for your business. So, when you come across such an opportunity, you will want to evaluate the probability of your company obtaining a win.

Winning a bid on a government contract can be a new beginning for your business. However, to win this bid, you must place a near-perfect proposal. A winning proposal is more than just words on paper.

When you get a go-ahead on a government project, the exposure opens the doors for additional business projects. For instance, one successful bid will most likely improve your business's chances of being considered for future government opportunities.

But what does it take to write a contract proposal? How can you write a contract proposal that is compliant, meets all the specific requirements, and distinguishes your company over the competition?

Here are a few guidelines on how to write a contract proposal that you can follow to increase your chances of being considered for a government contract.
Consider the Requirements
When the government posts a request for proposal, or RFP, they will ask for specific requirements.
You need to go through the requirements carefully and evaluate your business based on those factors. This will help you answer the question, "Does my company meet the necessary requirements?"
It's imperative to answer each requirement in the contract proposal. Your responses should be easy to find, as the government will not want to search for them.  Government contracts are highly sought after meaning multiple companies are vying for the award. If the government must search for answers while evaluating your proposal, and they do not have to hunt when evaluating your competitors', chances are you will not receive an award. 
The accuracy and professionalism of your proposal generate the government's first impression of your agency. If there are mistakes, misspellings, grammar issues, or inadequate descriptions of how you plan to meet the requirements, you may give the impression you will conduct business in the same fashion.   
Clearly and concisely answering each requirement in the format provided by the government will generate a favorable opinion from the government.
Understand the Situation at Hand
One reason for requesting a bid is because a solution is needed to solve a particular problem. When writing your contract proposal, ensure that you identify the problem upfront. Indicate how your company will solve the problem and provide a solution that meets the requirements on time and within budget.
Address Project Goals
When writing a contract proposal, ensure you convey you are fully aware of all Milestones associated with the project. Indicate your company's confidence in meeting the Milestones to achieve project goals within the government-specified schedule.  
Many companies make the mistake of thinking because they told the government they can provide a solution in accordance with the RFP, they are good. This mindset can be detrimental since many of your competitors can also meet the stated goals.  You must go the extra mile to distinguish why your company is the better option. This can be done by making statements that show you have vast experience performing the work and that your performance has been exceptional. 
Bid the Project Competitively
The cost of the project is a vital detail to include in your bid proposal. When producing the cost volume, you need to ensure you have a complete understanding of the cost of meeting all requirements. You must also follow all instructions and use any supplied templates within the RFP when providing project costs.  
Sharpen your pencil, be competitive, and be prepared to adhere to the price you include in your bid.
State Your Company's Methodology
Go into as much detail as the solicitation allows to indicate how your company will approach the project. Discuss how your company will go about developing a respectful relationship with the program manager's office and how you will maintain a transparent working arrangement.  The government is not a big fan of surprises. If there is a problem, the government wants to know you will reach out to them as soon as the problem is identified and that you will be totally honest with your assessment of the problem and how you plan to resolve the problem. When describing your methodology, make it clear how you will go about meeting the stated objective.
What does the government expect from your company? They expect you to clearly describe the methodologies that your company intends to employ to ensure that the project is a success. 
Mention the Project's Benefits
In your contract proposal, don't forget to state examples and the actual benefits of selecting your company and working together.  Ensure you state the long-term and short-term benefits of an interactive working environment between your company and the federal government.
You should also show how the project will help your business. Convince the government that your company can deliver and mention how it will significantly benefit your business.
Wrapping Up: How to Write a Contract Proposal
Remember, one contract from the government can open the door for more exciting opportunities for your business in the future. Winning a bid on a government project places your business on a professional map.
Moreover, a good contract proposal markets your business firsthand and puts your company on track for selection.
A winning bid proposal should speak for your business. Let your proposal convince the federal government that your company is the right one for the project.  Ensure you have answered the biggest question the government has, Why You!
Remember, the contents of your contract proposal determine the information you give about your company and you will only have one chance to provide this information. We can't reiterate enough: clearly answer each requirement in a way that is easy to find and distinguishes your business as one that will go above and beyond to successful project completion.
The purpose of a bid proposal is communication. So, the contract proposal should communicate that you understand what the government wants and that your company can provide it better than any other business.
For more guidelines on how to write a contract proposal, check out our blog. For assistance from our contracting-industry experts, complete the form below and we'll be in touch as soon as possible! 
Partner With Us!
Looking to dramatically increase your odds of getting your proposal accepted? Reach out to our expert team members today!