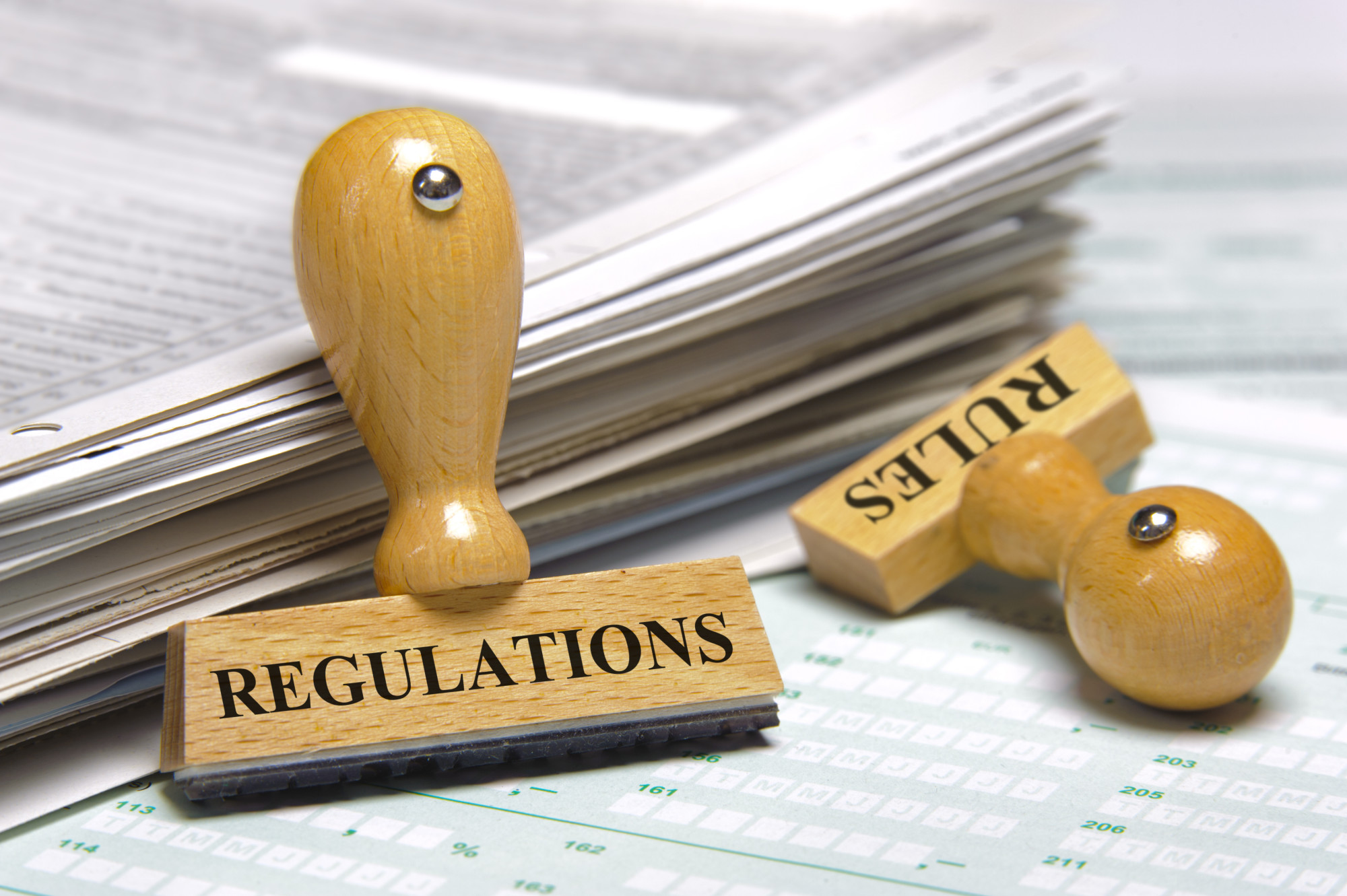 27 Aug

Contract Comparison: Why Use An Other Transaction Authority (OTA) Contract Vs. Federal Acquisition Regulation (FAR) Based Contract?

The private sector is more innovative and tech-savvy than ever before, and the Federal Government can tap into this resource for cutting-edge commercial solutions.

However, until recently, they've had to procure most of these products and services in compliance with the Federal Acquisition Regulations (FAR) process.  Though they've been the lay of the land for decades, FAR and DFAR contracts can be laborious, slow, and challenging to implement.

That's where an Other Transaction Authority or Other Transaction Agreement (OTA) can make a world of difference. Today, we're diving into what an OTA is and the benefits it provides over traditional FAR contract types.

Ready to learn more? Let's get started.
What is a FAR-Based Contract?
The government uses Federal Acquisition Regulations and Defense Federal Acquisition Regulation Supplements federal contracts as a procurement mechanism to purchase property or services for its direct benefit or use.
These contracts are governed by strict terms and conditions, including clauses from the FAR and agency-specific FAR supplements.
You can find the full text of the FAR, codified in Parts 1 through Parts 53 of Title 48 within the Code of Federal Regulations. Each part is divided into subparts, which are then divided into sections, subsections, and regulations implementing such section.
These clauses outline the way members of the acquisition workforce should plan, form, and administer their contracts. Parts 1 through 51 cover different types of information, including contract:
Policies

Requirements

Exceptions

Practices

Procedures
In addition, Parts 52 and 53 contain standard solicitation provisions, contract or subcontract clauses, and forms.
What is an OTA Contract?
Sometimes, the Department of Defense (DoD) and the military services need access to research and development (R&D) projects or prototypes from commercial sources but require more flexibility than the traditional government acquisition process allows.
This is when an OTA becomes a viable and valuable option. This is a special vehicle that specific federal agencies can use to expedite and simplify access to these kinds of mission-critical technologies.
As they are not FAR-based, OTAs do not follow a standard format, nor do they include any of the fine-print terms and conditions that FAR contracts or DoD Grant and Agreement Regulations (DoDGARs) grants contain. In addition, an OTA isn't a contract, grant, cooperative agreement, or formal solicitation of sources process.
This flexibility makes it easier and more appealing for nontraditional government contractors to work with the federal government.
Although there are fewer guidelines with an OTA, they do contain a few restrictions, including the following:
OTAs can't exceed $500 million. (Beyond the $500 million threshold for individual OTs, USD (AT&L) must provide authorization to proceed.)

OTAs must use:

At least one nontraditional defense contractor or nonprofit research institution participating to a significant extent; OR

All significant participants in the transaction are small businesses or nontraditional defense contractors (including SBIR participants); OR

At least 1/3 of the total cost of the prototype project is paid by sources other than the Federal Government; OR

The agency SPE determines exceptional circumstances justify the use of the authority.
Benefits of OTAs
Government agencies use OTAs to attract technology firms that tend to avoid DoD business due to the lengthy and complicated FAR-based government acquisition process.
This allows the government to leverage the private sector's R&D investments in commercial processes and products to facilitate their defense purposes. In addition, other benefits of OTAs include:
Invokes best business practices per USC 2302

Quicker, more accessible, and more affordable than traditional contracting

Reduces government intrusion and red tape

Focuses on technical results, not process concerns

Cuts the overall cost of research projects

Integrates products and ideas from commercial and nontraditional contractors
Main Uses of OTAs
While OTAs can take many forms, most are used to build systems prototypes outside of the Federal Acquisition Regulations. They're especially ideal for creating and promoting new technologies from nontraditional sources.
There are three main ways that the government can use an OTA. Let's take a look at each.
Research Purpose
A research-based OTA applies to basic, applied, and advanced research projects.
Used to spur dual-use research and development (R&D) efforts, it does away with the regulatory overhead often included in government contracts. This allows companies to remain as competitive as possible, even within the non-defense, commercial sector.
Traditional defense contractors should engage in research-based OTAs if they want to do the following:
Adopt commercial practices or standards

Partner with nontraditional defense contractors

Diversify into the commercial sector
Prototype Purpose
The DoD can issue a prototype OTA for projects directly relevant to the weapons or weapon systems it wants to acquire or develop.
To align with statutory authority, these projects must meet one of the following missions:
Enhance the mission effectiveness of military personnel

Enhance the platforms, systems, components, or materials that the DoD that is subject to acquire or develop

Improve the armed forces' platforms, systems, components, or materials
The prototype itself can be a physical or virtual model. The government will use it to evaluate the functionality or military utility of a:
Technology

Process

Concept

End item

System
Production Purpose
Once a Prototype OTA is successfully awarded and completed, a Production Purpose OTA can be added as a non-competitive follow-on to the contract.
If an agency anticipates the need for a Production OTA, it must give advanced consideration and notice. This is why, during the period preceding the solicitation, OTA solicitation documents, and Prototype OT agreements include provisions explaining the possibility of a Production OTA.
History of OTAs
When former Defense Secretary Ash Carter wanted to draw nontraditional defense companies into Silicon Valley and surrounding cities, he created an innovation hub called the Defense Innovation Unit Experimental (DIUx).
Part of this growth strategy centered on OTA contracts, which Congress authorized DoD to use to encourage a more proactive acquisition process.
Rather than aligning tightly to strict FAR clauses, an OTA contract allows the DoD that is subject to take a riskier approach to acquisition. From there, they can tell more clearly if they'll succeed or fail before they invest in an expensive long-term program.
To date, Congress has authorized 11 federal agencies to use OTAs, including the:
National Aeronautics and Space Administration (NASA)

Department of Defense (DoD)

Federal Aviation Administration (FAA)

U.S. Department of Transportation (DOT)

U.S. Department of Homeland Security (DHS)

Transportation Security Administration (TSA)

U.S. Department of Health and Human Services (DHHS)

U.S. Department of Energy

National Institutes of Health

DHS Domestic Nuclear Detection Office (DNDO)

DOE Advanced Research Projects Agency-Energy (ARPA-E)
Capture a Contract With Us
Now that you know a little more about how an Other Transaction Authority works, are you ready to win and retain this kind of agreement for your own company?
If so, we're here to help.
We specialize in the U.S. Government defense acquisition industry, and our consultants possess more than 30 years of experience in the sector. We'll help you fine-tune your defense contracting efforts, from proposal development to risk analysis and every step in between.
Contact us today to learn more, and let's take that next step forward together.