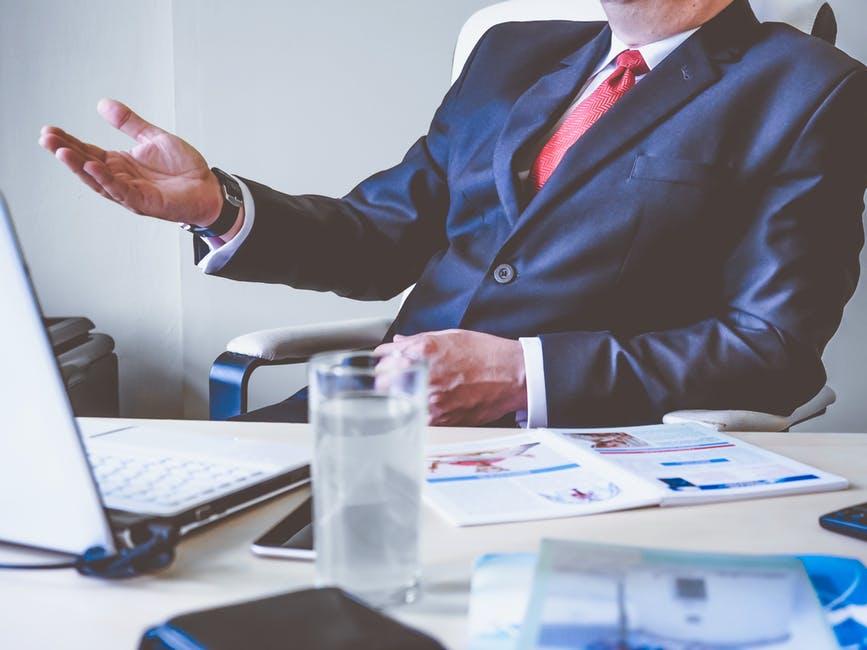 27 Nov

We Are More Than Government Proposal Consultants

Trying to make money as a small business can feel like a struggle. You make one or two small sales at a time and maybe try to land some contracts that can get you some consistent cash. But what if you could get lucrative government contracts that bring in huge revenue returns?

The government spends billions of dollars on contracts every year, and you could get a cut of that. But trying to navigate the government proposal process is almost impossible without government proposal consultants. Read on to learn more about how hiring government proposal consultants can help transform your business.
Why Government Contracts Are So Lucrative
If you're a small business, getting a government contract may seem like something that's far off and impossible. But the government gives out thousands of contracts every year. One such contract can change the game for your small business, and with the help of a government proposal consultant, you can land one of those contracts.
In 2018, the federal government spent more than $550 billion on contracts, an increase of $100 billion from 2015. The entire U.S. economy is worth about $20.5 trillion, which means government spending accounts for about 0.025 percent of the entire economy. That may not sound like much, but we'll put it this way: if the government gave contracts to every single one of the 220,000 small businesses in New York City, every business would get more than $2 million a year from those contracts. 
What Are Government Proposal Consultants?
Applying for government contracts is a great idea, but as you might expect, it's a very competitive market. If you want to be awarded a government contract, you need to work with a government proposal consultant. These companies know the contract proposal system backwards and forwards and can help you navigate it. 
Government proposal consultants are the pros at making sure your proposal stands out from the pack. They know the common pitfalls and how to avoid them, and they can help you navigate the red tape of the system. They also know the particular preferences of certain contract officers, information you couldn't get if you were applying for one or two contracts on your own.
Not All Government Proposal Consultants Are Created Equally
If you are hiring a government proposal consultant, you should know that they don't all provide the same level of service. An outstanding government proposal consultant will bring in a team of experts who are experts in the field to offer their collective experiences, be a force multiplier, and result in a much higher ROI that hiring an employee. 
An excellent government proposal consultant will also monitor upcoming contracts that are within your capability set and get your company involved as early as possible because they know that if you wait to start evaluating an opportunity when the RFP comes out, you are already behind your competition. 
They may even provide follow-up services by working to help you keep your contracts once you land them.  
At Defense Acquisition Solution Group, we sit beside your team to ensure all requirements are adequately addressed in such a manner that a source selection board member will understand and distinguish your company's attributes above the competition. We can also help you develop your business, manage training for program management, and review your policies and procedures to make sure they comply with government requirements.
How to Get Started
Before you apply for a government contract, you'll need to register your business with the System for Award Management database. This is the portal that allows you to market your goods or services to the federal government. Your government proposal consultant can help you get registered properly for that database.
You'll also need to be sure you renew your registration in the database every year. Failure to do this can keep you from being awarded contracts or getting paid for the ones you do get. A government proposal consultant can help you keep up with that renewal so you get paid well and on schedule. 
Accounting Help
As you might expect, the federal government is very exacting in their accounting requirements. Contractors must have accounting practices that stand up to government expectations. But most small businesses don't have the resources to set up these accounting practices on your own.
Good government proposal consultant will help you get your accounting set up to government standards. They know all the requirements and the steps required to implement those policies. They can also help you navigate solutions that will work for your business and your budget.
Your accounting isn't the only thing that may need brushing up. Government proposal consultants can help you adjust your business practices to line up with the requirements for government contracts.
Setting Costs
Selling goods or services to the federal government isn't like selling to any other customer. There are only certain things you can charge the government for, and there are other "unallowable" costs that you cannot include in your proposal. Putting in unallowable costs can cost you the contract.
Government proposal consultants are familiar with which costs are allowable and which are not. They can help you determine what should go in your proposal, including direct and indirect costs to your company. They may also be able to help you incorporate those indirect costs in a way that will work with government regulations and requirements.
Write Proposals
Like every other step of this process, the requirements for how you write your proposal are exacting. The government requires you to follow a very specific writing style and format. Trying to navigate this process on your own and catch every single mistake can be nearly impossible.
Government proposal consultants know those writing requirements like the backs of their hands and can help you make sure your proposal meets the standards. Because they work with contract officers on a regular basis, they can also know little details like whether one person prefers a certain style rule over another. This one small edge can help your business win a contract over someone else.
The Payoff of Patience
Working with a government proposal consultant can pay off in a huge way, but the process can take a good bit of time. The important thing is not to give up on your proposals.
Give your government proposal consultant time to earn you a contract. There are things they can do to help you optimize the process, but it is still a bid. If you give them enough time, they can help you make huge amounts of money; you just have to have your eye on the long game.
Hire the Best Government Proposal Consultants
Hiring a government proposal consultant can transform your business's revenues. The government spends enormous amounts of money on these contracts, and having a professional to help you navigate the proposal process could help you land one. Give the process time and you'll see huge rewards.
If you'd like to work with a government proposal consultant that will prove their value and enhance your team, reach out to us at Defense Acquisition Solutions Group. We can provide certification assistance, help you capture and retain government contracts, handle corrective action requests, and more. Contact us today and transform the future of your business.