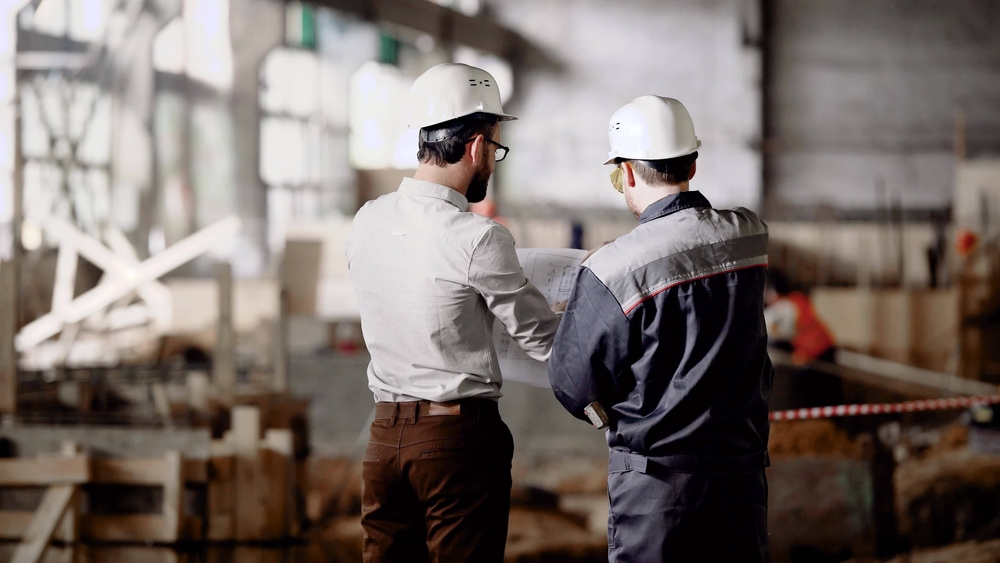 05 Mar

What Contractors Can Expect from the New Administration

Despite pandemic-induced setbacks that derailed many industries, last year's Department of Defense contract spending was booming. A combination of already lofty planned expenditures–paired with emergency money dumps–drove DoD spending to record highs in 2020.

The 45th President's commitment to rebuilding our national defenses reached an unrivaled contractual investment of $445.5 billion. That's up 45% from the Department of Defense's 2016 spending ($307 billion), and an increase of 10% from 2019 ($404.5 billion).

With a change in administration, will we continue to see that kind of spending heading into 2021 and beyond?

Unfortunately, it appears contractual spending has been capped. In fact, the new President and his administration have released detailed plans to reduce spending in 2021 by 4% of last year's unprecedented budget. The new administration's spending is proposed to stay level through 2025.
But that doesn't mean you won't continue to see growth. With the new President's eco-initiative–and a promise to boost small business–you should expect to see bolstered spending on environmentally friendly directives throughout the industry. We expect to see new directives coming via Executive Order, as this is the fastest way to create change in the contracting process.
Trends
Climate & Environment
Possible Executive Orders we are expecting to see could relate to reducing emissions during the manufacturing process and along the industrial supply chain. We also wouldn't be surprised to see tighter oversight and an emphasis on environmental standards and preferences for eco-friendly products. It could be in the cards to favor contractors who have already established environmentally conscious initiatives throughout their corporation.
The President has already expressed interest in erecting climate-change resilient infrastructure. Other eco-friendly initiatives could include:
Investing in batteries and renewable energy tech
A focus on clean energy transportation and shipping
Developing low-carbon manufacturing sectors in every state
Reconstructing all federal buildings to have "net-zero" emissions
Contractors who specialize in construction could see rapid growth in the coming years. And they aren't the only ones who could see increased spending.
Cybersecurity & IT
Cybersecurity is another category that is likely to see advancement. The new President currently lacks plans to dismantle the Cybersecurity Maturity Model Certification (CMMC)– the unified cybersecurity standard used by the DoD. Contractors will need to continue to work to maintain their cybersecurity certifications to win solicitations. Along with strengthening cybersecurity, the President also has expressed interest in initiatives that will modernize IT throughout the contracts acquisition industry–will we finally see a digitized supply chain?
Buy American
Considering that the Buy American Act (BAA) is in line with the President's agenda, we are expecting to continue to see an increase in domestic preference. The Executive Order Ensuring the Future is Made in America by All of America's Workers issued January 25, 2021 is geared towards:
Closing BAA loopholes
Restraining foreign waiver use
Strengthening American manufacturing
Tightening and refining domesting requirements in end products
Increase domestic content and price preference thresholds on the final product
Other trends we can expect to see going forward in 2021 and beyond will be a continued push to strengthen the Department of Defense's supply chain and a push towards small business success in acquiring contracts.
Supply Chain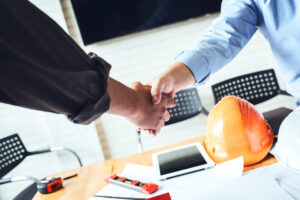 The onslaught of the pandemic on the supply chain in 2020 pushed many projects months behind schedule. By May of 2020 the Pentagon complained that the supply train was at least 3 months behind due to Covid-19 restrictions across states and industries.
To mitigate future holdups, contractors involved in this area should expect to see continued focus on streamlining and strengthening the supply chain. At this time, it is mission-critical that medical supplies–like N95 masks and the raw materials for vaccines–are being manufactured and distributed on time.
Small Business
Lastly, the group that will see some of the most attention from the new administration will be small businesses.
In fact, the President has plans to push 3x more spending towards the little guys than previous administrations. We may see more small business set-aside contracts as well as requirements for prime contracts to subcontract parts of production to small businesses.
Conclusion
Even though an administration change will bring some cutbacks, we still expect to see a bright future ahead for the contracting acquisitions industry. The rising trends will bring new and exciting advancements that have the power to lift the country after a pandemic-ridden year.
We hope to help your business flourish in the years to come. Please reach out today so we can begin a conversation about how we can help you win your next contract.