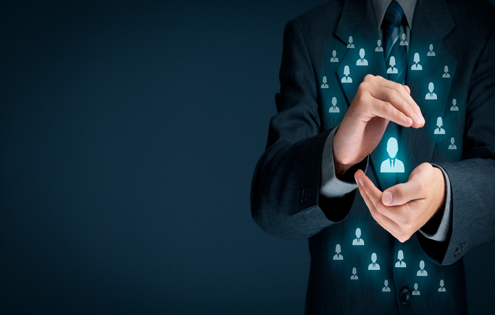 05 Aug

Successful Defense Contracting in a High Stakes Environment

The Department of Defense had contracts worth more money than all other federal agencies combined in 2020. Wouldn't you like your business to be benefiting from defense contracting?

Defense contracts are highly competitive. In such a high-stakes environment, you need every possible advantage.

Learn how to increase your chances of success in this defense contracting guide. These tips will put you on track to win the bid.
Know the Rules for Defense Contracting
To successfully bid on defense contracts, you need to know all the rules and regulations. You'll need to consult the Federal Acquisition Regulation (FAR) and the Defense Federal Acquisition Regulation Supplement (DFARS).
FAR regulates the federal procurement and acquisition process. DFARS is a supplement specific to the Department of Defense.
These regulations are notoriously complex. If you're new to the defense contracting process, you may benefit from the services of a defense acquisition industry expert.
Choose Your Targets Carefully
Be practical and cautious when choosing projects to bid on. Trying to be everything to everybody is rarely successful. You're more likely to win a contract that's comfortably within your expertise.
The federal government signs more than 11 million contracts each year. You have plenty of opportunities to choose from. It's better to have two carefully chosen bids out than ten widely scattered ones. 
Understand the Customer
If you see a published request for proposals and you've never met the customer or heard about the contract before, you're too late. Understanding the customer is critical for successful bidding on defense contracts. You should understand the customer's mission, environment, and challenges.
Building Relationships
Start by building a solid network. Developing a relationship with an agency's procurement officer helps you direct your proposal to the agency's needs.
During customer visits, listen carefully to what the customer is telling you. This is an opportunity to find out what their real needs are. You have the chance to see what the agency wants, not just what it's asking for.
You can then write a proposal that offers a solution to the customer's true problem.
Look Up Past Contracts
Past contracts for the Department of Defense are publicly available unless they're classified. Data is also available through the General Services Administration (GSA) and the Office of Management and Budget (OMB).
Research past contracts for the agency or department you'll be writing a proposal for. You can often find copies of the winning proposal.

Organize Your Proposal
Defense proposal writing is the key to winning a contract. Government reviewers go through many, many proposals for each contract. If they can't easily find the information they asked for in your defense proposal, you've probably already lost the bid.
When the government likes your response to their request for a quote, they'll invite you to submit a proposal. The request for proposal usually asks for a statement of work (SOW). It will also include the evaluation template.
Use the evaluation form to organize your proposal. You'll be sure to address everything the reviewers are looking for.
You can make your proposal easy to search by using as many keywords as possible from the evaluation form. Make a major section in your proposal for each evaluation question. The reviewers will be able to find the information they need to evaluate your proposal.
Write Quality Proposal Content
The organization of your proposal is essential. However, you still need quality content. The content of your proposal is what makes you stand out from the competition.
Proposal Content
Be sure to address every item on the SOW that relates to the contract work you're proposing.
The government reviewer is looking for details that support your claims related to the SOW. For each statement, tell the reviewer:
Who will do the work

What will be done

When you will do the work

Where the work will take place (if applicable)

How the work will be done

Why your way is better than your competitors
Double-check your proposal to be sure you didn't miss any sections of the SOW. Check the evaluation questions as well.
Past Experience
If the proposal needs a separate section for your experience, keep it closely tied to the evaluation questions.
You should cite specific examples from your experience. Each example should meet the requirements for the proposal. Clearly state how each example relates to evaluation questions.
It may seem obvious, but all of your experience examples should be true. Some people think they can take credit for things they didn't actually do to make their proposal look better.
Government reviewers are usually subject matter experts. They'll check on the details of your proposal. False content is a sure way to lose the current bid as well as any future ones.
Highlight Your Discriminator
"Discriminator" is a term in government contracting for something unique about your company. Your defense proposal should clearly highlight what sets your business apart.
Government agencies typically award contracts based on price, past performance, and technical approach. Technical discriminators often determine your success or failure in winning the contract.
Finding a true discriminator is key to success. Being in business for decades or claiming to understand the customer isn't discriminatory. A proprietary process, a patent, or an invention are things that can truly set you apart.
When you're looking for a discriminator, consider categories such as:
Quality of your product

Quality of your service

Management of your work

Qualifications of your personnel
These factors can give you a competitive advantage in defense contracting.
Preparing Your Defense Contracting Bid
The defense contracting process can be lengthy and complex. It's also highly competitive. However, the benefits of winning a defense contract are worth the time and effort.
An experienced partner can increase your chances of winning defense contracts. Defense Acquisition Solutions Group has a proven track record of helping clients capture and retaining defense contracts. DASG provides a range of services to support you throughout the FAR, OTA, and commercial contracting processes.
Contact us today to discuss your defense contracting needs. Let us show you how we can help your business get in the capture column.