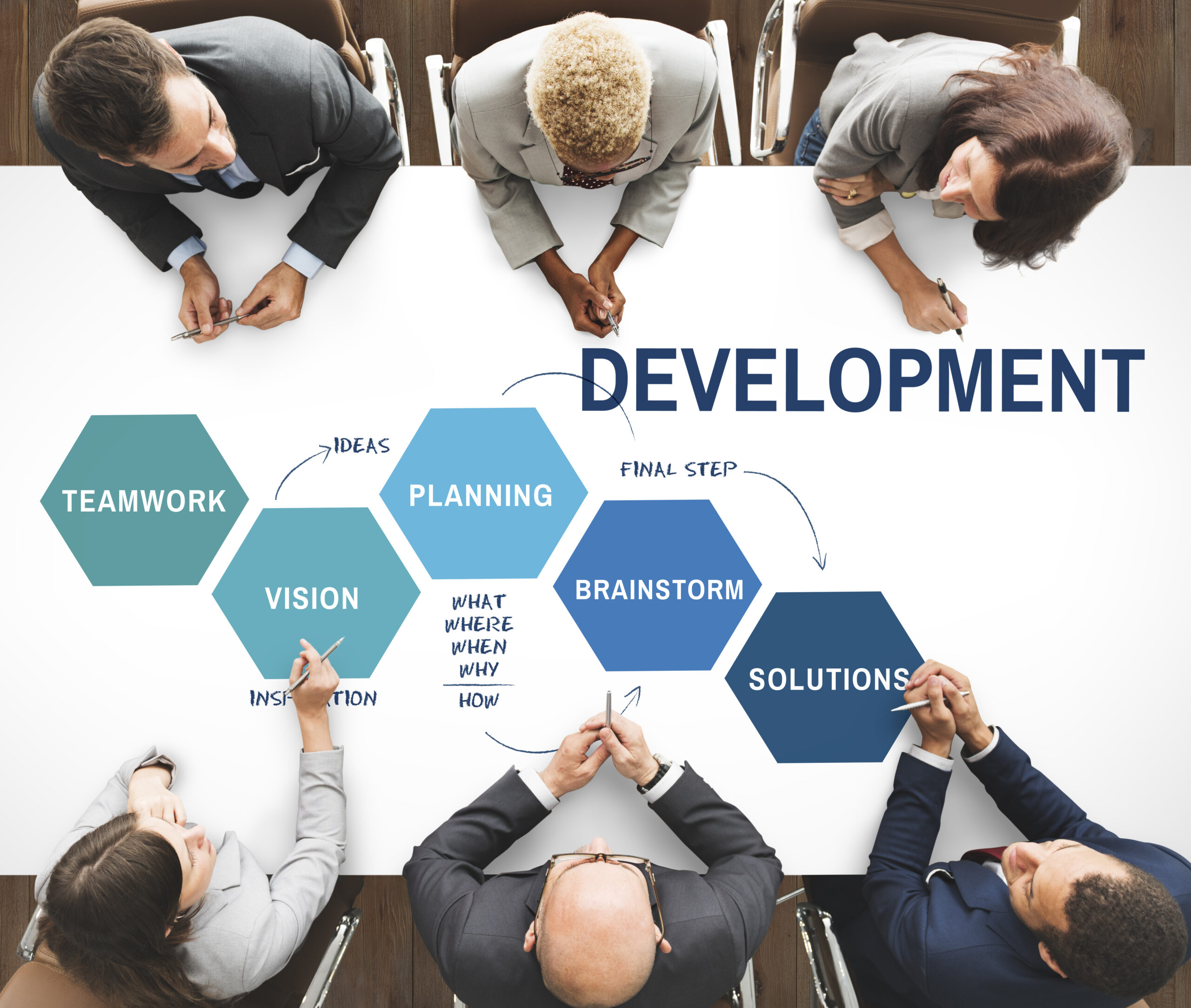 27 May

How Can Trust Be Gained Using Business Development

A development strategy is essential to the success of any enterprise. Some business owners make the mistake of neglecting this as a whole in favor of short-term solutions. It is easier to opt for short-term solutions that involve generating leads, increasing revenue, and other such goals, but you'll need a more holistic approach.

Good business means knowing the right initiatives to improve your operations. You need to implement an effective business development strategy, which starts at an internal level. Building trust among team members will ensure that your enterprise is aligned with the same goals.

Before you meet success, you have to put organizational trust at the forefront. Team members that work well together are the clockwork that defines your growth path.

Learn more about business and development, get in touch with us for consultation.
The Importance of Trust in Business
Trust is essential in any context to maintain a healthy and functioning relationship. It's a truth in life—and even more so in business. Ensure that your systems are running smoothly to establish emotional trust. Most people become more productive when they are in high spirits, and of course, this starts in the workplace.
You also need to demonstrate a good connection with your fellow companies, partners, and even your audience. Strong relationships are vital for any business to succeed—you just need to know how to foster them.
What Can Be Done to Gain and Maintain Trust
Maintaining trust within your organization is an essential part of business development. As with any business plan, of course, this requires strategy. Here are a few pointers on creating a positive work environment.
Foster Inclusivity Within Your Organization
There's no quantifiable way to evaluate a company's practices on inclusivity. Because of this, reinforcing an inclusive work culture can be quite a challenge. The key is to observe your workplace and encourage constant feedback. 
All the people within your business should feel supported and valued equally. There's no strategy set in stone for this—you just have to ensure that everyone is treated right. Review your company policies that address this, and see to it that those who are guilty of offenses are fairly penalized.
Keep

Employee Communications

Open
A workforce is only healthy if the people are not afraid to communicate. This means bridging gaps between everyone, from workers in high-level positions to lower ones. If everyone is given a chance to communicate with authenticity, your company fosters productive collaboration. More people would be willing to share their ideas without fear of being dismissed or ridiculed. 
Additionally, this kind of openness also encourages coordination between departments. With inter-departmental engagement, a company functions as a whole rather than in parts. Everyone sees eye-to-eye on the same goals.
Listen to

Constructive Feedback
Improvement takes time, scrutiny, and effort. All of these don't just come from you—they also come from your employees. Naturally, most people are afraid to speak about anything negative for fear of jeopardizing the company. But there's no better way to gain trust than listening—instead of reprimanding—necessary feedback. 
It's better to hear out an employee's concerns so you can find solutions, whether it be implementing uncommitted objectives or some other solution. Schedule consultations with team members whenever possible, or have them answer surveys. 
Remember to enter the matter with an open mindset and treat it as an opportunity to improve. This requires good emotional intelligence, so make sure you're well-equipped for it.
Encourage Mentoring and Transparency from

Senior Managers
One of the biggest hindrances of trust is a lack of exchange among higher-ups and newer company members. A manager's role is to oversee the entirety of their respective departments—and this includes good leadership. 
A faction will always function more effectively if all team members are well-supervised and coordinated. Strengthen training and transparency towards employees to create a work culture that promotes openness and mutual respect.
Get the information here, on how we became a top company for government contracting.
How Development Can Help Build Trust
Success is the ultimate reassurance to every member of the organization. No employee wants to think that they are working for a stagnant business. Through holistic business development, you can avoid this state entirely and move forward with efficiency and growth.
The members of your organization must always see that the business's development strategy encompasses ideas, activities, and efforts. Organizations gain trust with sound long-term plans.

Examples of Successful Trust-Building Initiatives
Establishing trust is a long process that considers both abstract and concrete factors. Either way, it will be a result of effective, action-oriented plans for the whole team. Here are a few things you can try to strengthen trust.
Team-Building Activities
Team-building activities can be tricky. Many employees tend to dread them instead of looking forward to them. Get rid of outdated, pretentious group schemes and prioritize organic ways to let people bond. These include, but are not limited to:
Going out for lunch, dinner, or even drinks

Board games

Trivia games

Going to arcades or escape rooms

Out-of-town trips
Coaching Opportunities
Most of the time, senior managers have the upper hand in skills and experience. But contributions should always be equal among members, whether in high-level positions or not. Encourage higher-ups to mentor people in their department. This helps distribute hard work and ensures that everyone shares something of value. 
Of course, the managers themselves should continue developing their skills. Conduct and encourage them to go to leadership seminars and industry conferences. No employee, high-level or not, should ever run out of opportunities.
Final Insights on the Relationship Between Business and Development
To be a successful business, you need to ensure that the people that run it are happy and proud of their work. Cultivate a positive work environment to build trust between your business and development. People-oriented approaches will increase your overall business value and help you achieve your goals faster.
If you operate around South Carolina, reach out to Defense Acquisition Solutions Group for your business development needs.
 For more information on our program, call us today at (540) 202-1740.
Want to explore more options? Read more articles on succeeding your business with dasg;
How to write a contract proposal
Contract Comparison: OTA contract VS Far Based Contract