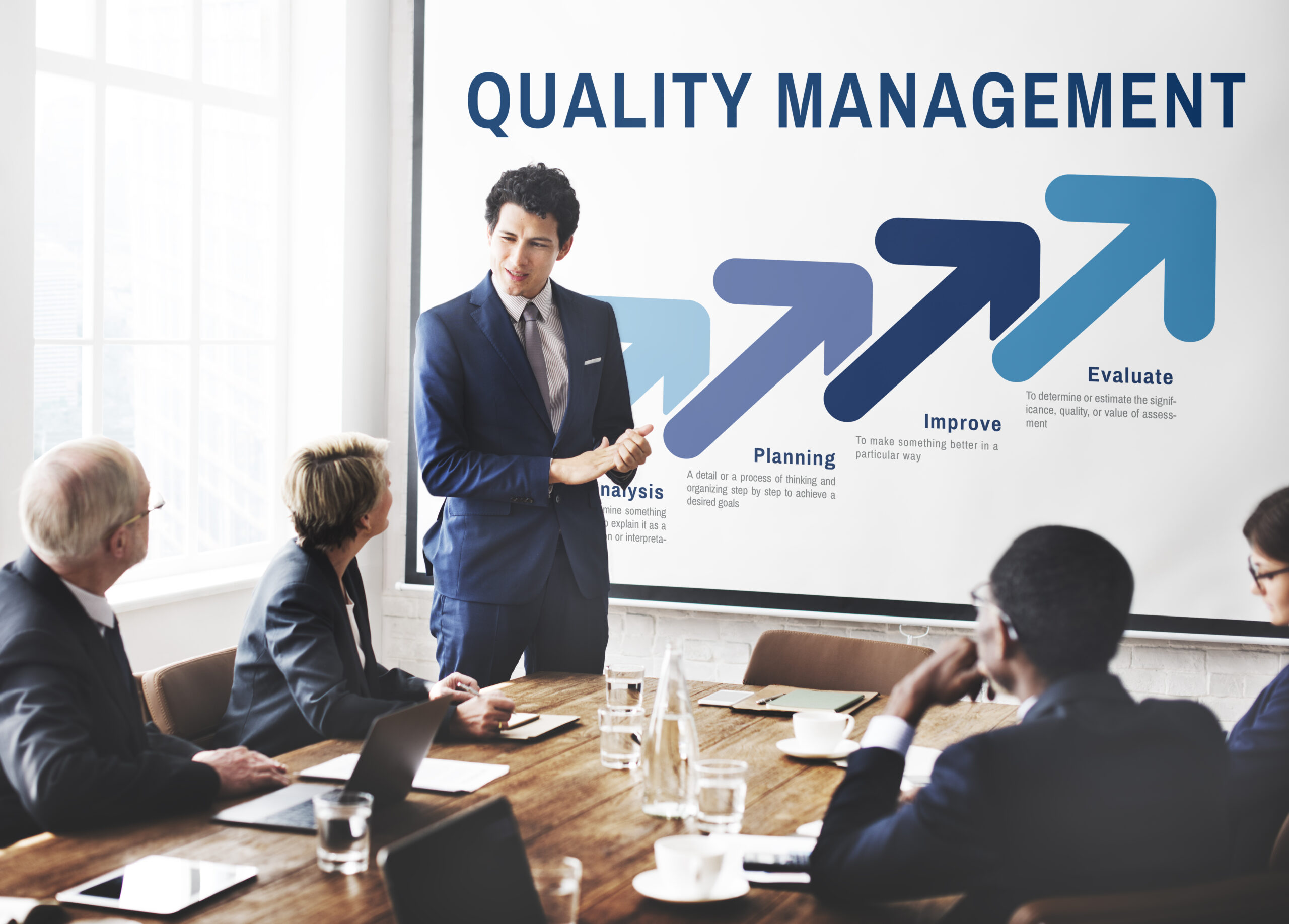 22 Sep

How to Improve Your Business Quality Standards with DCMA and QAR

Government contracting can be a lucrative field for all businesses—big and small alike. With a strong proposition and strategic bidding approach, you can secure long-term contracts and gain a steady flow of revenue.

But becoming a government contractor is no easy task. To succeed in this field, you must have the proper procedures to meet the government's rules and requirements. In particular, you need a quality assurance management system to guarantee that your products or services are up to standard. Check out this guide to learn more about quality requirements in government contracts. This way, you can take steps to improve your business quality standards. 

Learn more about business and development, get in touch with us for a consultation.
Quality Requirements in Government Contracting
No matter what business you operate, customers will always expect the highest quality products or services. Government agencies are no exception. When transacting with the government, you must always provide quality assurance (QA) to show that your products or services meet contract requirements.
The quality requirements may vary significantly from a quality system audit to comprehensive documentation from your inspection system. Regardless, the critical thing to note is that you'll be responsible for quality control (QC) and assurance. For reference, QC may cover manufacturing processes, testing and examination, reliability assessments, packaging and delivery, and other important areas. 
To give you an idea of what to expect in a government contract, here are the four main types of quality requirements:
Contracts for commercial products and services
For contracts of a commercial nature, the government relies on the contractor to perform the necessary quality assurance procedures. Thus, you'll need to have existing systems to conduct all inspections and testing before tendering your products or services. If the standard market practice involves an in-process inspection, the government will perform this based on commercial practices.
Government reliance on inspection by contractor
For non-commercial contracts, the contractor is also generally in charge of verifying that their products or services meet the acquisition threshold. In this case, you'll need to perform the necessary procedures to verify that your product or service conforms to the requirements specified in the government contract. 
But in some exempt situations, the government may perform specialized inspections. At times, they may also assess whether your internal processes are adequate. The contracting officer will determine which method to use based on the following: 
Nature of product or service

Potential losses

Likelihood of

corrective action

Cost of a comprehensive inspection
Standard inspection requirements
Some solicitations like fixed-price supply contracts, come with clauses that impose standard inspection requirements. These clauses state that:
The contractor should have an inspection system accepted by the government;

The government has the right to conduct inspections or tests while work is in progress; and

The contractor should make complete inspection records available to the government.
Higher-level contract quality requirements
Finally, higher-level contract quality requirements are the most rigorous and usually apply to complex or critical products and services. In these cases, government agencies will lay out the procedures to determine when higher-level requirements are needed and advise contracting officers accordingly. Examples include international quality standards like ISO 9001, ISO 9002, SAE AS9001, and SAE AS9003.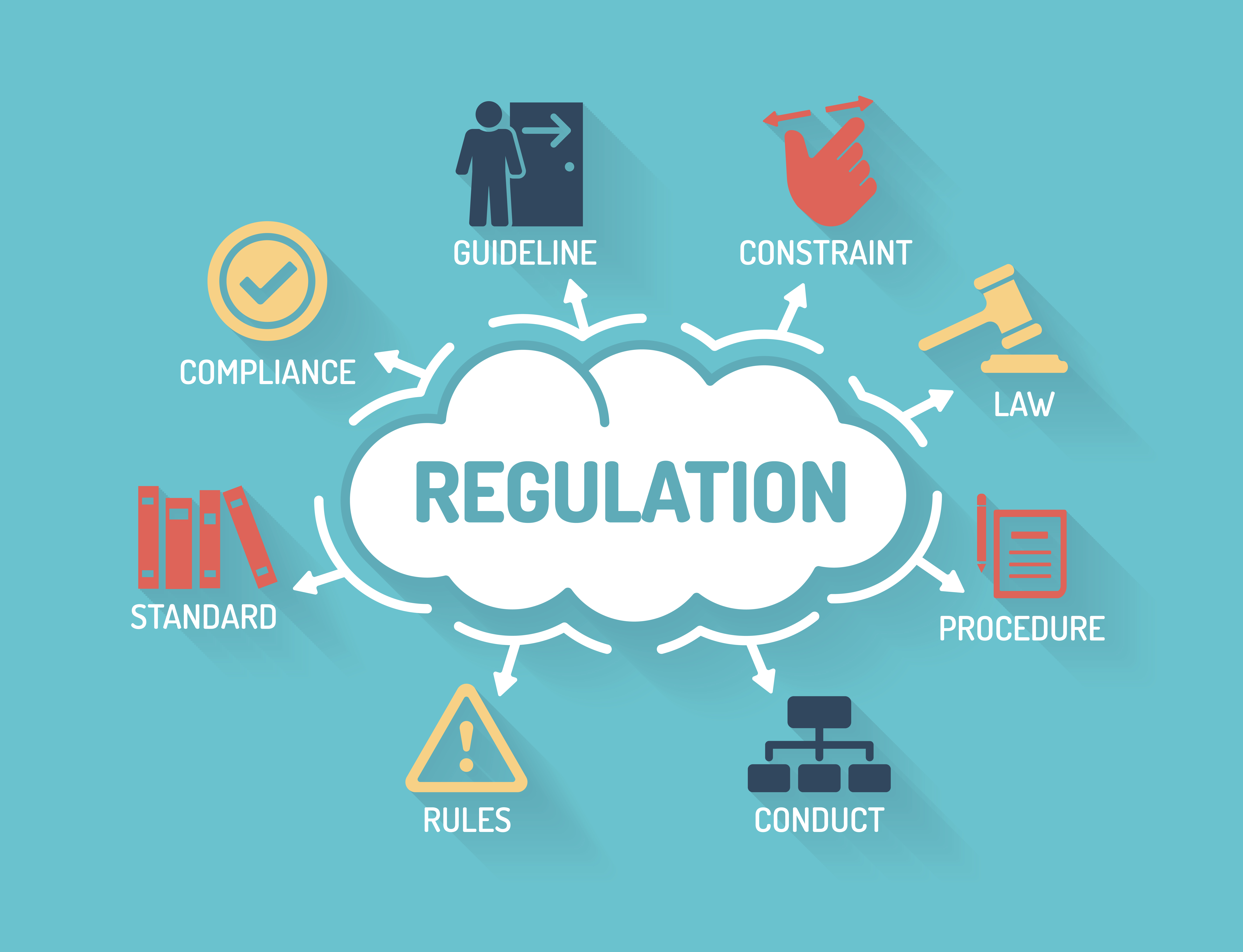 What is the DCMA?
The Defense Contract Management Agency (DCMA) is an organization providing contract administration services to the Department of Defense (DoD) and other federal agencies. Specifically, DCMA's mission is to ensure that contractors deliver their products or services on time, on cost, and in accordance with performance requirements. 
Essentially, you can think of the DCMA as DoD's QA experts. You might not notice their presence in most cases since the agency typically works in the background. But this is no reason to ignore the DCMA, as they play a massive role in the contract acquisition cycle. In fact, they're highly involved in every step, from pre-awarding to closeout.
Before awarding a contract, the DCMA already gets to work by:
Identify potential risks with certain contractors

Offer recommendations on suitable contractors 

Review contracts to ensure they include all important clauses
The DCMA's job doesn't stop after a contract is awarded. Even then, they continue to oversee the process with the following tasks:
Monitoring contractor performance and delivery status

Conducting

inspection at source

Providing insights into a contractor's

management system

Verifying compliance with the Defense Federal Acquisition Regulation Supplement (DFARS)

Checking for signs of contractor fraud 
Once you've finished manufacturing the products or rendering the services agreed upon, the DCMA will also close out the contract. They'll verify if the deliverables are satisfactory and compliant with the contract terms before approving the payment release. Thus, you should have good quality systems and understand data requirements to stay DCMA-compliant. 
Role of QARs in the DCMA
Given the hands-on nature of the DCMA's job, the DCMA typically assigns quality assurance representatives (QARs) to manage contracts. As their title suggests, QARs are representatives tasked to conduct on-site QA surveillance on contractors. As such, you'll likely meet or interact with QARs while performing the scope of your work. 
A DCMA quality assurance representative supervises the contracting process. They develop surveillance plans, perform inspections on your facility, observe and review manufacturing processes, and examine products or services before acceptance. With regard to the last point, the level of inspection done by the QAR depends on your contract's quality requirements.
For example, as mentioned earlier, contracts involving commercial items generally rely on your existing QA systems. This means QARs often do a kind-count inspection, where they count and check the material to ensure it matches what's on the contract. But some situations will need more thorough inspections. One common scenario is when engineers request specifications since they plan to use your product in extreme conditions.
Interacting with QARs
QARs play a huge role in your contract's success, making it essential to maintain good relations with them to ensure a smooth workflow. Many times, manufacturers fail to understand this and treat QARs with hostility when they conduct their due diligence. However, doing so only leads to more bottlenecks and delays. So ultimately, it's best to cooperate with the QARs and help by giving them enough space for inspections and submitting records when requested.
Tips to Improve Your Business QA Systems
Given the stringent quality standards involved in government contracts, it's essential to have a robust quality management system in place. Whether you're new to contracting or have yet to create standard processes, now is the time to do so. 
QA is a critical function in business development. It allows you to promote safety, reduce costs, and enhance your reputation in contracting. So to help you out, here are tips for establishing a formal QA program or improving existing systems in your business:
Apply Six Sigma
Six Sigma is a data-driven QC tool that helps you improve capabilities, eliminate defects, and increase profits in your organization. There are two primary methodologies you can use based on your business needs. 
The first is DMAIC, which is suitable for modifying existing processes and making them more efficient. DMAIC stands for:
Define

the problems or opportunities for process improvement based on the government's quality standards

Measure

your organization's process performance with relevant metrics 

Analyze

the current processes to identify the root cause of defects

Improve

processes based on your root cause analysis

Control

the improved processes to maintain their current level 
The next is DFSS, which is short for Design for Six Sigma. DFSS focuses more on product and process development, helping you create high-quality goods or services without the need for redesigning. While there's no universal methodology to implement DFSS, one common approach is IDOV, which stands for:
Identify

process and design goals

Design

the product or service after choosing the optimal solution from alternatives

Optimize

the performance through testing and analysis

Validate

the chosen solution to see if it meets the

quality requirements
Create a QA Manual
Having a QA manual helps you communicate the standard practices and keep employees informed. Likewise, documenting the company processes reduces the need to provide day-to-day instructions, allowing you to focus on your core operations. For organization and easy readability, break up your manual into key sections like materials sourcing, manufacturing, inspection, and packaging.
Assign a Team to Manage QA Efforts
Another effective way to improve your QA systems is to assign a team to head the efforts. Many businesses overlook this step, but it's essential to ensure you have people supervising every aspect of your QA program regularly. Without a team, you can easily forget to audit your QA systems, which results in problems down the line.
Strengthen Your Business Quality Standards with Contracting Assistance from DASG
Government contracting can seem intimidating, especially if you're an up-and-coming small business. Understanding the federal rules and regulations is one thing. But you also need a quality assurance management program that meets the government's strict requirements. These may sound overwhelming, but they're crucial to winning contracts and boosting client satisfaction.
So if you're having a hard time navigating the inner works of government contracting, dasg is ready to help out. We provide contracting assistance to guide you through the documents, requirements, and policies to ensure you stay compliant. Give us a call today at (540) 446-4666 to set up a consultation to improve your business quality standards. 
Want to explore more options? Read more articles on succeeding your business with dasg;
Cybersecurity Threats to Businesses
What Are Appropriate Workplace Behaviors and Attitude?