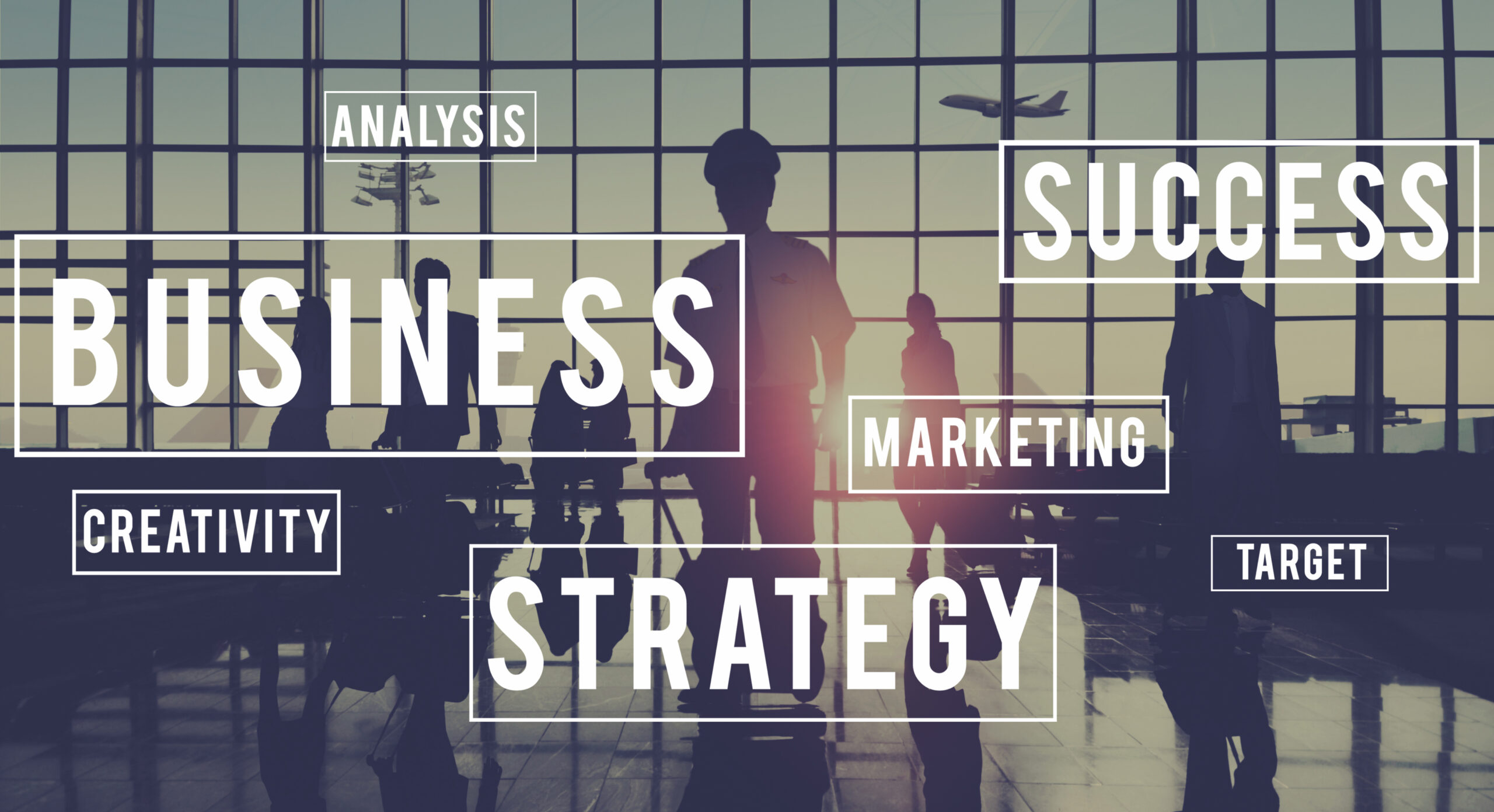 01 Apr

What is Business Development in the Defense Acquisition Industry?

Business development is critical in any company. It involves identifying new business opportunities and executing initiatives to create long-term value for the organization. 

Many tend to confuse the business development process as falling under the sales or marketing department's work. However, they aren't exactly the same. Marketing focuses more on identifying your target audience and understanding your customer. Conversely, business development focuses on business growth and identifying relevant activities to support this. 

If you're new to the government contracting space, you might be wondering how business development works in a more technical space. Whether you're planning to assemble a business development team or outsource the work to a partner, here's a summary of the key activities involved in the process. 
Assist in Business Development
The scope of business development varies from one company to another, depending on your industry and objectives. In the defense acquisition space, it's important to be strategic and establish a strong competitive advantage to win contracts. This is where business development professionals come in.
The government contracting process is technical and complex in nature. If you've never worked with federal agencies, it'll make a huge difference to work with experts. They know the rules, regulations, and key strategies to succeed in the space. Thus, they'll assist you in crafting a sound business development plan.
Aside from this, they'll also help you understand how the defense acquisition system works, from planning to budgeting to bidding to executing contracts. 
Get the information here, on how we became a top company for government contracting.
Represent Companies or Present Company Reports
As a government contractor, you'll have many chances to meet with agencies and other contractors. Some examples are trade shows, capabilities briefings, and proposal presentations. 
Regardless of the occasion, remember to always put your best foot forward. Any time you meet with industry stakeholders, you should highlight your company's strengths and skills to catch the attention of federal agencies. This is another area that business development professionals can assist you with. They can represent your company and present reports to help you impress contracting agencies. 
For example, one of the most important parts of the contract bidding process is your past performance information (PPI). In most cases, government agencies don't just read through your proposal but also review past performance to determine who to select. Defense acquisition professionals know how to craft winning proposals, so they'll help you present your PPI for favorable results.
Network and Build Relationships
Networking should be one of your key business development strategies. In fact, the government contracting space is all about establishing connections. This includes relations with government agencies, fellow contractors, suppliers, and other viable partners.
Government Agencies
Naturally, it's important to build relationships with government agencies themselves. They don't just hand over contracting offers, so it's important to take the initiative and meet them in events, conferences, and other similar gatherings. You can also reach out online through LinkedIn or other platforms to stay connected. 
Take every meeting as an opportunity to market your business and capabilities and show them why you'd be a valuable partner. Your goal is to leave a lasting impression, so much so that the agency remembers you in their next project.
It also helps to do research beforehand to learn more about agencies and their corresponding goals. Think of it as a job interview. You'd make an effort to study the company you're applying for to see how you can contribute to their goals. In the same way, you can check out upcoming projects or initiatives to give more concrete ideas of how you can help different agencies. This can give you an edge and show your experience in the industry.
Other Contractors
Aside from networking with your potential clients, you can also build relationships with other prime contractors in case of possible partnerships. But if you ever decide to work with another contractor, the government agency will review both businesses in their assessment. Thus, you should also do your homework in advance. Make sure you connect with businesses that share similar goals and have positive performance records.

Do you have any questions about how we can help you? Visit our FAQ section or contact us for consultation.
Attend Trade Shows, Conferences, and Business Events
As a contractor, it's also important that you regularly attend trade shows, conferences, and business events. As mentioned in the previous point, these are all great avenues to network with your target audience or other contractors. Some events can also serve as educational sessions to help you learn more about what it's like to work with the government.
Given the constraints caused by COVID-19, many government contracting events are now hosted virtually or with a hybrid approach. For example, the recently concluded DoD: Digital Modernization Forum and Space Acquisition Forum were conducted virtually back in January.
So to help you maximize your opportunities and find potential partnerships, here are tips to prepare for government contracting events:
Look up the websites of the agencies in attendance 

Take note of questions you may have for the agencies 

Prepare collaterals like business cards, brochures, and product samples

Prepare a 30-second elevator pitch to deliver to

potential clients

Follow up with all the contacts you've made after the event
With virtual events now on the rise, you have plenty more opportunities to attend them and enhance your lead generation efforts. The more you attend these events, the more you'll be able to promote your company and make your name recognized in the contracting marketplace.  
Research New Opportunities
Market research is another key aspect of the business development process. It's important to stay updated with changes and trends in the market. This way, you can ensure that your products and services remain relevant to customers.
For example, 2020 saw a huge increase in defense contract spending, jumping to $421.3 billion—a 41% increase from 2015. Aside from technology development and applied research, other transaction authority (OTA) agreements also contributed to this growth. The latter, in particular, has been surging as a quick way to conduct research and development (R&D). Thus, you can explore OTAs and see whether you can contribute to them.
Additionally, research is also a great way to identify new opportunities that your business can leverage. This should be an ongoing process to understand what government agencies need, improve your internal processes, and stay competitive against all other contractors. 
In fact, market research is so important that it's considered the first step in the defense acquisition process. Before jumping into bids or proposals, you should conduct research to learn more about a contract's specifications. Doing this allows you to determine the best way to approach your bid.
Conduct Capabilities Analysis
When deciding what contracts to bid on, it's important to assess if your company can deliver the requirements in the solicitation. The first step in government contracting is submitting your proposal. Here, you'll need to highlight what your company's capabilities are and how these can address the agency's needs. 
Conducting a capabilities analysis will thus be helpful in highlighting the value that your business brings to the table. This method involves assessing your organization to identify key strengths and understand what capabilities you need to succeed in your business development strategy. 
By doing this, you can also build an effective capabilities statement—a critical component in government contracting. You can think of this as a snapshot of your business. It's a concise document summarizing who you are, what you do, and what makes you unique from other contractors. In most cases, you'll need to submit this statement in your Request for Proposal or present it in capabilities briefings. 
Nowadays, government contracting has grown into such a competitive space. Thus, nailing your capabilities statement can make you stand out. If you impress the agencies favorably, you'll have a higher chance of acquiring new clients and receiving more contract awards.
Create a Robust Business Development Strategy with the Help of dasg
The defense acquisition industry can be a complex space to navigate, especially with all the technical rules you need to follow. As a business owner, you most likely want to focus on overall business growth. But to do this, you need to understand the key business activities needed to succeed in government contracting. 
Whether you're running a new business and need help building your name or farther down the business lifecycle, dasg is ready to assist you. We offer comprehensive business development services to gear you up to become a successful contractor. With over 75 years of experience in the defense acquisition industry, you can trust us to develop a robust business development strategy that supports your objectives.
To get started, contact us today at (540) 202 1634 or book an appointment through our website.
Want to explore more options? Read more articles on succeeding your business with dasg;
How to write a contract proposal
Contract Comparison: OTA contract VS Far Based Contract