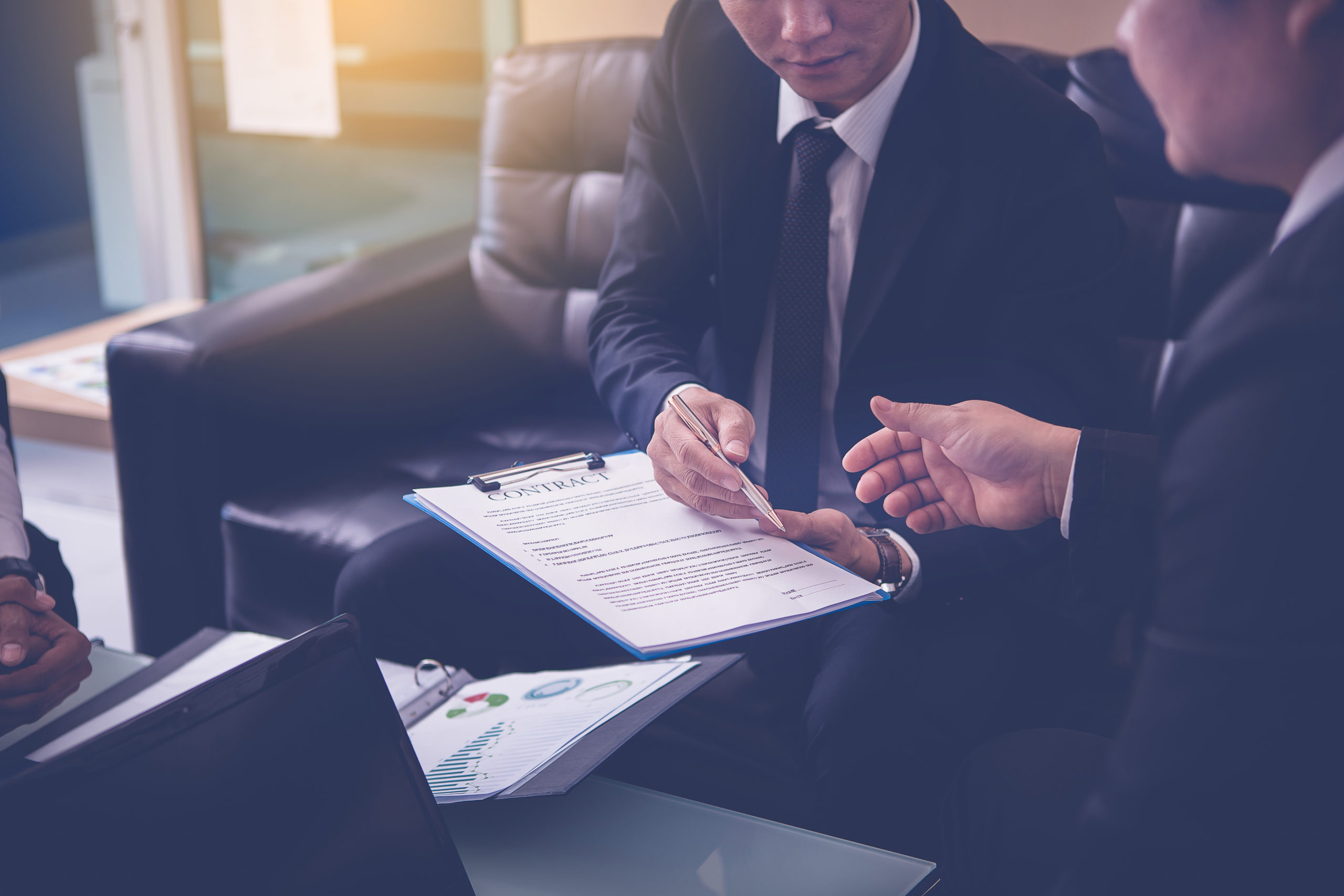 09 Dec

How to Start Winning Government Contracts Proposals in 2022

There are plenty of hurdles that stand between businesses and an opportunity to acquire a government contract. Competition is tough, so it's important to be more than amply prepared across the entire journey to keep your chances of winning high. 

Here are some strategies to help you start winning government contracts and proposals in 2022.
Understand the Science Behind Evaluations
When a private company receives thousands of proposals regularly, having the right connections can make it easier to stand out and get ahead of the competition. However, the government can't impose unfair evaluations that favor connections or large corporations over small businesses. 
To keep the entire review process fair, they have written out guidelines and best practices for reviewers to maintain an equal evaluation throughout the process. One of the regulations surrounding this nuance is the Federal Acquisition Regulation (FAR), which primarily ensures that policies and payments are made fairly across the board. 
That's great news for businesses big and small—and also great news for you, as that means that the guidelines can be broken down into a science. Having a strong understanding of what the government wants to see allows you to make it past multiple rounds of review across relevant bodies, giving your contract proposal a chance to make it to top-level evaluation.
Maintain Communication
Whether you're in California or Missouri, your government contract proposal needs to be near-perfect, as thousands of others are pining for the same opportunity. 
But there's no way to fully understand what a government agency needs without getting in touch with them and asking the right questions. There are procurement or external officers in charge of liaising with contractors, allowing you to easily get in touch and maintain a network with them. The information they provide will help strengthen your bid. 
On that note, it's also important to be strategic about your communication with the government officers. Approach them with a quest to gather data—but without appearing inexperienced.
Get Certified
Governments only work with contractors with the appropriate certifications, including recognition from the Small Business Administration (SBA) and System for Award Management (SAM). Apart from those, you may need to obtain other documentation to ascertain details about your business and assure the government that you qualify as a prospective vendor.
Prioritize Compliance
Any government agency needs to comply with various regulations on a federal or state level. That can include risk assessments, defense compliance, cybersecurity measures, workplace culture, and more. The Office of Federal Contract Compliance Programs (OFCCP) is responsible for maintaining contractor compliance on a federal level and is a great reference for finding resources and other best practices. 
In practice, you need to consider a lot more nuances to reach a detailed level of compliance, so it may be a good idea to work with a company like dasg, which can help you write, propose, and acquire government contracts. Ultimately, you need to consider all the regulatory aspects of your bid to ensure that it works from a legal standpoint.
Be Confident Without Overpromising
Due to the sensitive nature of placing a bid for a government contract, many businesses oversell their services and make promises that they can't keep. It's difficult to succeed with this approach, as a less targeted proposal can make your goals feel more short-sighted with little impact. 
Instead, focus on what your business can do best and what you can deliver, and remember that there's nothing wrong with sizing down in the name of practicality and scalability. All claims you make need to be backed up to be credible—that isn't possible when the claim itself isn't feasible given your capacity.
Do you have any questions about how we can help you? Visit our FAQ section or contact us for consultation.
Get Help
Government proposals require careful writing to ensure that they meet all the legal, financial, and operational requirements. Unlike business proposals, there's a lot more care and attention to detail required to make a winning bid. While these also apply to any important partnership contract, evaluators are much less keen to move forward with applications that aren't conscious about getting the basics down right. 
And it's not just the actual content of the proposal that matters. Every word in the proposal and the way it's formatted is all part of a technical battle. So it's important to be careful about the words you use to establish your authority with the reader and make it clear to the government body that your business deserves the contract.
Stand Out
Differentiation is a big buzzword in the world of government contracts. But as thousands of businesses within the same niche send proposals simultaneously, the only way to get attention is to, quite literally, stand out. 
You don't need a world-shaking out-of-the-box strategy to stand out (though it may help if you did—if there was an opportunity to present that level of innovation). Instead, find a detailed approach to writing the proposal—one that considers all contingencies ahead of time. 
The evaluators need to see tangible use cases rather than promises without backing, so it's best to work on selling your product or service without overselling while highlighting how it can benefit the agency.
Be Prepared
Drafting a proposal is only one step of the process. You eventually need to meet up with the government and present your case, and they may be inclined to ask for missing key information. This can be anything from financial reports to analyses and your ability to respond to high-risk environments, which is why it's all the more important to come prepared. 
One way to ramp up preparations is to consider all the possible questions you might be asked and develop appropriate defenses to support your claims. Facts and reports matter, so you should always be ready to whip up numbers and research material when asked.

Get the information here, on how we became a top company for government contracting.
Don't Struggle Alone
Getting a coveted government contract requires a team-wide effort and sometimes cross-collaboration with other businesses or even sub-contractors. This is especially relevant for small businesses, which may struggle with scaling up to a larger demand. 
As a result, it's best to get the help of experts in government contract acquisition to help you maneuver the unfamiliar waters. This extends not just to writing the proposal, but also to understanding the government processes, qualifications, documentation, and other nuances that may not be the norm in most proposal applications.
How dasg Can Help
Even the most promising companies can fall short of their groundbreaking bid because of the lack of sensitivity to other aspects of the proposal process. Our trained experts at dasg have years of experience winning government contracts from some of the most difficult agencies, from defense to security and more. 
We can take care of your acquisition journey every step of the way, schedule regular review sessions, and empower your business by drafting strategies, managing compliance, and mitigating all levels of risk before the proposal reaches the government agency. 
And once you secure the contract, dasg can further help provide support throughout the lifetime of your partnership with the government. This includes training and onboarding for leadership and other technical positions and professional support to mitigate any damages while the contract is ongoing. 
Closing your first government contract can open doors to more opportunities in the future. Contact us any time you require our services—we're always ready to help. With dasg, we can always help you capture and retain your next government contract.
To get started, contact us today at (540) 202 1634 or book an appointment through our website.
Want to explore more options? Read more articles on succeeding your business with dasg;
How to write a contract proposal
Contract Comparison: OTA contract VS Far Based Contract
Understanding the FAR and DFARS
5 Business Development Tips from Experts in Defense Acquisition Industry