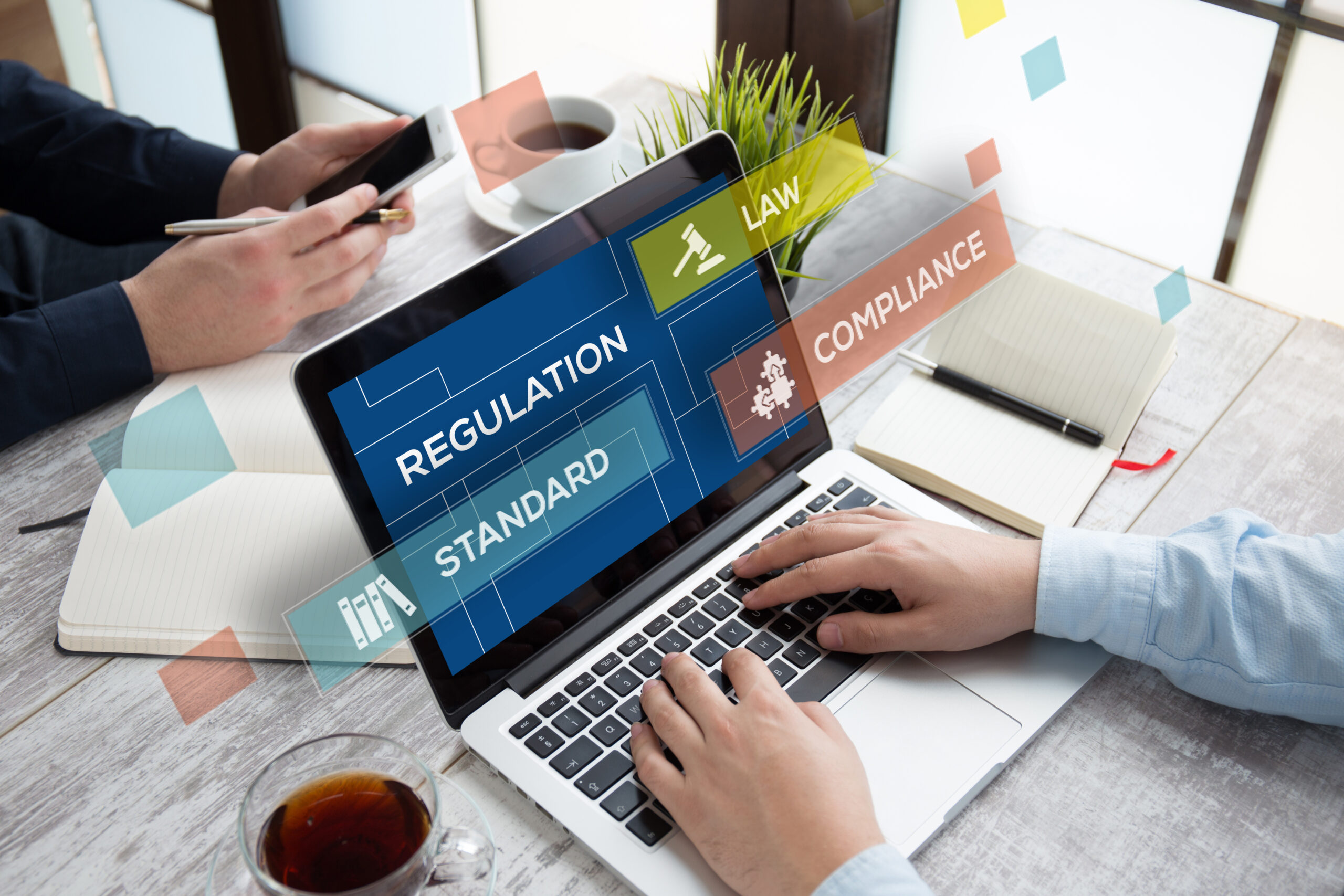 09 Feb

What Are the Different Types of Government Contracting?

If you keep up with the news and know about government projects, you've probably heard about government contractors. Government contracting is a massive venture in the United States and presents companies of all sizes, opportunity to partner in business. According to statistics, the US federal government spent $682 billion for contractual services in 2020, representing a 14% increase from 2019. 

This staggering amount only proves what's already obvious—the US market for contract work is huge. But government contracts are much more technical than regular contracts. If you've never navigated a bid for one, you'll likely encounter unfamiliar terminology and processes. So to help you get started, check this guide to learn about each type of government contract.
What is Government Contracting?
So, what is government contracting? This is a process where you enter into an agreement with a government agency to perform a task or sell your goods or services. The government is like any other business entity, it needs products and services to operate—and who better to ask than the public for help? In doing this, they address their needs and support the economy.
Given the volume of transactions that the US government makes each year, it shouldn't be surprising that many businesses want to bid for their contracts. Many small businesses, in particular, like to engage in government contracting since it's lucrative. They can earn significant revenues if they nail the process down.
In fact, government agencies, in order to ensure equality, often allocate a part of their contracts for small, minority-owned, and women-owned businesses. This is a great opportunity that is often avoided by small businesses due to the perceived level of complexity.  The real question should be, "How can I succeed at landing a government contract?" First, you'll need the appropriate government contracting certifications. Make sure to check how to certify your business to ensure you can work with the federal government.
Get the information here, on how we became a top company for government contracting.
Generally, government procurement contracts must follow the Federal Acquisition Regulations (FAR). While FAR contracts have long been the standard, they can be time-consuming and lengthy. In contrast, the Other Transaction Authority (OTA) are contracts not regulated by the FAR standards, tend to be much quicker and follow a much easier process than FAR regulated contracts. The OTA contracts will be unique to each bid opportunity and can still present their own set of challenges.
While this all sounds good, it's important to note that OTAs aren't meant to be a replacement for FAR contracts. OTAs are only usable by the Department of Defense (DoD). They're also only applicable for research, prototype, and production purposes—as specified in 10 USC 2371. Generally, OTAs help attract non-traditional contractors with tech and research expertise but don't want to go through the lengthy FAR process.
Types of Government Contracts
Before bidding on any government contract, it's essential to identify what contract type you're dealing with. You will often find this information in what is commonly known as a request for proposal (RFP). The details in the RFP will clarify the type of contract and the details of the request which is provided to all organizations in order to ensure the request is clear and opportunities are equal amongst bidders. Check out the main types below.
Fixed-Price Contracts
Fixed-price contracts come with a fixed or set value that's already decided beforehand. At times, they may come with a target or ceiling price, but these parameters are already established before anyone bids on the project. Federal agencies often use fixed-price contracts if they already know the scope of work needed for the project and will be defined in the RFP. 
In fact, this is one of the most common government contracts since it puts less risk on the contracting agency. Unfortunately, this means the risk is much higher on your part since you're only paid a fixed fee, regardless of your incurred cost. Therefore you will need to be thorough in your pricing strategy to ensure that you get a positive return on your investment.
Cost Reimbursement Contracts
Where fixed-price contracts already have a predetermined value, cost reimbursement contracts come with an allowance or spending limit instead. This means you can reimburse all the expenses you incurred for the project, provided that you don't go over the maximum as defined in the RFP. 
You can further divide this contract into subcategories, which differ in payment ranges and flexibility. Here's a summary outlining each type:
Cost Contracts

. This contract will only reimburse

incurred costs

up to the specified maximum, but you won't receive any profits. These contracts are often awarded to non-profit organizations for research and development work. 

Cost Plus Fixed Fee Contracts

. The

cost plus fixed fee

contract reimburses the costs you incurred in the project and pays you an extra fixed fee for you to keep as profit. Same as the cost contract, there is a maximum cost identified in the RFP and it is important to know your business strategy well enough to ensure you do spend more than planned in order to retain your profit.

Cost Plus Award Contracts.

Under a cost plus award contract, the government awards you with a bonus on top of the cost reimbursement. The bonus is designed to recognize contractors who display outstanding performance.  Even though the bonus amounts are defined, it is not always guaranteed but the opportunity will be clear.
Do you have any questions about how we can help you? Visit our FAQ section or contact us for consultation.
Time and Materials Contracts
You can think of time and materials contracts as a hybrid between fixed-price and cost reimbursement contracts. This type is not as popular as the first two, since it poses a higher risk of cost uncertainty for the government. But, it's applicable in cases when you can't calculate with exact certainty the project costs or map out the timeline accurately at the time the contract is awarded.
Under this arrangement, the government and contractor agree on an hourly labor rate and material costs.Agencies may sometimes also stipulate a "not-to-exceed" clause to declare the maximum value for the contract. Generally, time and materials contracts are seen as the "last resort" when the contracting officer deems that the other contract types aren't suitable.  
In some cases, government agencies may use a variation of this contract known as the labor hour contract. It's the same as the time and material contract, except the government agency will supply the materials instead of the contractor. Thus, labor hour contracts do not include the required materials and only pay for labor costs and profit.
Indefinite Delivery and Quantity Contracts
Indefinite delivery and quantity contracts are used when the government isn't sure of the quantity of supplies or services to get or when they'll need them. They're often used for projects with a recurring need, such as construction or electrical work.
Contracts under this arrangement occur through a series of task orders or delivery orders. It usually lasts anywhere between five to ten years, during which the government will issue task orders whenever the need arises. Each task order will then define the quantity and delivery location for the specific job.
Due to the nature of this contract, the bidding process works a bit differently. Usually, the agency will select many businesses to choose from for future orders. Since the main contract doesn't include a fixed quantity or delivery time, contractors will need to provide a minimum quantity of supplies or services, a ceiling price, and a set timeline for delivery in their bid. This allows the government to filter through their options whenever they have a new order to place.
Incentive Contracts
Incentive contracts help motivate contractors to deliver higher-quality products or services. As the term incentive suggests, the government grants a reward—usually a bonus payment—to contractors for certain circumstances, such as: 
Acquiring required

supplies or services

at lower costs than the initial projections

Accomplishing the project before the stipulated deadline

Delivering a stellar performance
This contract can be categorized as fixed-price incentive or cost reimbursement incentive contracts. Both types are like their regular counterparts, except with the possible addition of incentive fees based on your performance. 
Fixed-price incentive contracts are suitable for cases when it's easy to find out the project's costs, timeline, and performance requirements. Here, the government can determine the contract value before selecting a contractor. In less certain cases, they use the cost-reimbursement structure.

How Do Government Contracts Work?
To get you more acquainted with government contracting, here's a quick overview of how the process works. As you may notice, there are many technicalities in each step. Thus, it's best to work with an expert government contracting consultant. 
Identification of Requirements
The process begins when a government department identifies a need and decides to contract a business to help them. If the contract value is over $25,000, the government will open the bid to the public by publishing a solicitation on a government contracting database. 
Before you can bid on any contract, you need to register your business in the System for Award Management (SAM). This will also be the main platform where you can explore contract opportunities and find one that matches your capabilities.
Writing of Response
Once you've found a contract you want to bid on, you can start with contract proposal writing. This is a critical step since it can make or break your chances of winning the contract. The opportunity may come in the following forms:
RFQ – Request for Quotation

RFI – Request for Information

RFP – Request for Proposal

IFB – Invitation for Bid 
The solicitation type will affect how you should respond to the posting. RFQ notices need you to provide the cost breakdown for the products or services requested. RFI then asks you to explain how your business can address the government's needs. It is really important for you to be clear about what your company can do and how much it costs to do it.
Among the four types, RFPs and IFBs are the most common. They're similar in that you have to submit a bid to the contracting agency. But, with RFPs, you'll need to go beyond contract pricing and provide sound recommendations to solve the problem at hand. Usually, the government uses an RFP if it hasn't worked out all the project details yet and wants to compare what the contractors can offer as solutions.
Conversely, the IFB is suitable for cases when the government already has a clear idea of what they need and what the contract will entail. With this type, you'll only need to provide your cost breakdown for the government agency to compare to competitors, and the contract award will generally go to the lowest bidder.
Submission of Response
After writing and reviewing your response, you can submit it to the government agency of interest. Make sure you read through the guidelines again to check if you need to submit a hard copy to go with the digital version.
Administration of Contract Award
Once the government has received all the offers within their specified timeline, they review each response. Typically, they evaluate proposals based on the reasonability of the price, quality of the service or product, and technical expertise. The government may sometimes shortlist qualified contractors and negotiate with them. Once all negotiations are complete, they award the contract to their chosen contractor.
Work with dasg to Win Government Contracts
Navigating the complex process of government contracting can be daunting but you don't have to do it all on your own. dasg is a government contracting consultant who can assist you with the whole contracting process—from reviewing solicitations to writing contract proposals to winning bids. Set yourself up for success with 
Dasg, a recognized expert in the US government defense acquisition industry, is highly knowledgeable about FAR and OTA contracts and knows how to win bids. To engage their services, you can contact them at (540) 202 1634 or send an inquiry through their website.
Want to explore more options? Read more articles on succeeding your business with dasg;
How to write a contract proposal
Understanding the FAR and DFARS
5 Business Development Tips from Experts in Defense Acquisition Industry